Atal tunnel Manali to Leh By Road
Friday, December 4, 2020 | Admin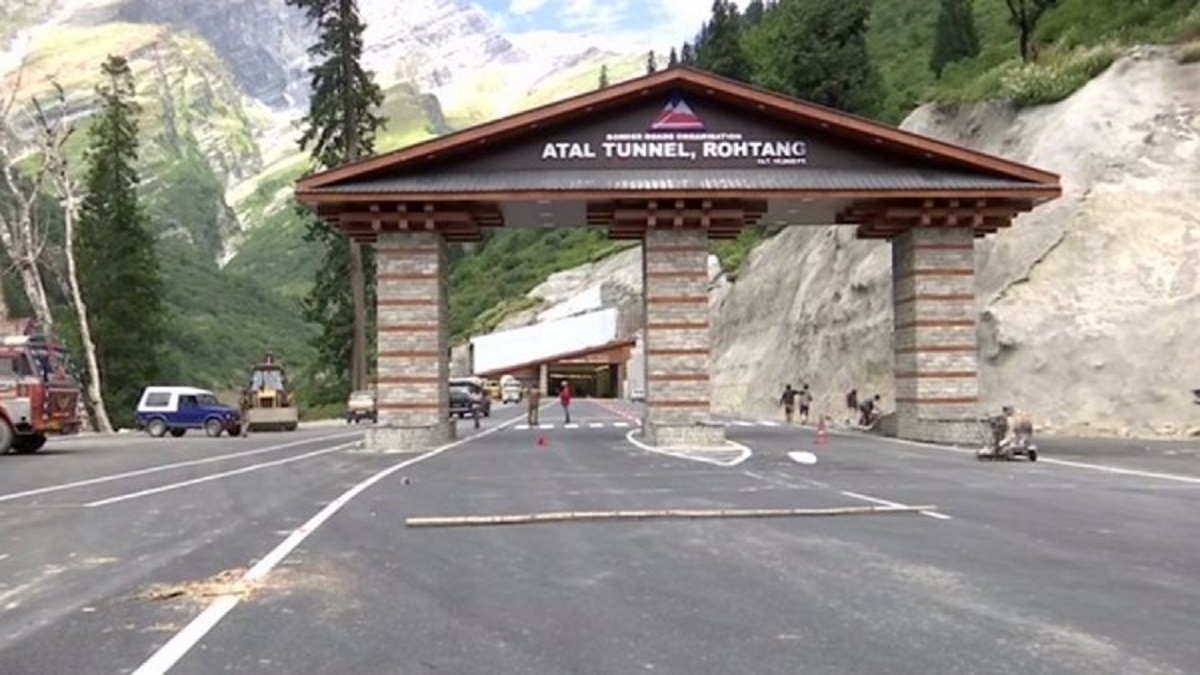 Atal Tunnel is now open
The Atal Tunnel is a very special tunnel built just below the Rohtang pass and is a 9-kilometer long Tunnel . It cuts your path by 4-5 hours, by 42 kms which is very amazing, very beautiful One of the key factors is that this tunnel is the longest tunnel at an altitude above 3,000 m(10,000 ft).
Atal Tunnel opening date
Atal Tunnel was inaugurated by the Prime Minister, Narendra Modi 3 October 2020. It has two lanes and the speed limit is 60 km/h.it took 10 years to complete So hats off to BRO, they have done a very amazing job It will be so easy to go to Lahaul which is usually shut for 6 months at a time because Rohtang is closed.
how to reach leh from manali by atal tunnel
to reach Leh from Manali you have to cross Rohtang pass first. But since Atal Tunnel has opened, now you can reach Sissu village directly And right ahead of Sissu Village, there is Keylong and JispaOften passengers used to take a one-day halt in Jispabut now since the road is short you can also go directly and you can stop in Jispa or Keylong to have your lunch.
Maggie, Momos, Bread omelet.There is tea?Yes, there is tea also.So the locals have started their business here.You can have Tea, Bread, Omelette, Maggie – everything.
In the middle of the two, there is another village called Tandi After Manali, you will find the next petrol Pump over here and then there is another one 365 km ahead of it. you will find a petrol pump while coming here from Atal Tunnel And after that, the next one is 365 kilometers ahead After Jispa there is Deepak Taal that looks something like this Suraj Taal is after Deepak Taal and Baralacha Pass is a little ahead of that
Atal tunnel procedure for entry during COVID-19
So now we will see how the journey is like and the procedure for entry in Leh.
before entering here you have to do the COVID test. These 10 minutes are scary because you do not know what the result might be.
Travel tips for Manali to Leh by road
So from Manali to Leh, if you are in the car, it gives you an extra shelter. If you are traveling by bike then it is important for you to cover more.
Wear thermals and then a windcheater over it. And if you are traveling during the monsoon, then there should be waterproof covering like ponchos.
Cover your ears, gloves, feet with merino wools which is the best thermal and the best socks for warmth. And apart from that, carry shoes, balaclava that acts as a mask
Take loads of water, dry fruits as you will not find anything on the way. All the dhabas are shut during COVID. Only Pang is open now. Carry extra snacks at least till Pang For accommodation - there is Manali, Pang, followed by Leh and in the middle, you can stay in Jispa and Keylong.
Apart from that, everything is still closed. All cafes are closed. So if you have to stay now, you can choose all these options. If you want to eat then you can choose here. The rest is still closed at this time. May be they might open in a few months. But everything is still closed.
For fuel, there is Tandi, Manali, and then Leh. So fill your tank in advance. If not, then you would have to contact someone in Pang, or in Sarchu or somewhere in Dhaba.
Now coming to major tips . So you will find ATM either in Manali or in Keylong and then you will get in Leh.
So your Prepaid SIM will not work. When you reach Leh, your prepaid sim card activity will stop. So if you have any SIM make sure that it is postpaid.
Other than that, the road conditions are average. At some places, the road is very good, especially till Sissu and beyond it is very good but as soon as you cross Suraj Taal/Baralacha, then the road condition gets a bit worse.